MANILA, Philippines — The Department of Justice has been ordered by President Rodrigo Duterte to create an inter-agency task force to investigate the allegations of anomalies in the Philippine Health Insurance Corp. (PhilHealth), Malacañang said Friday.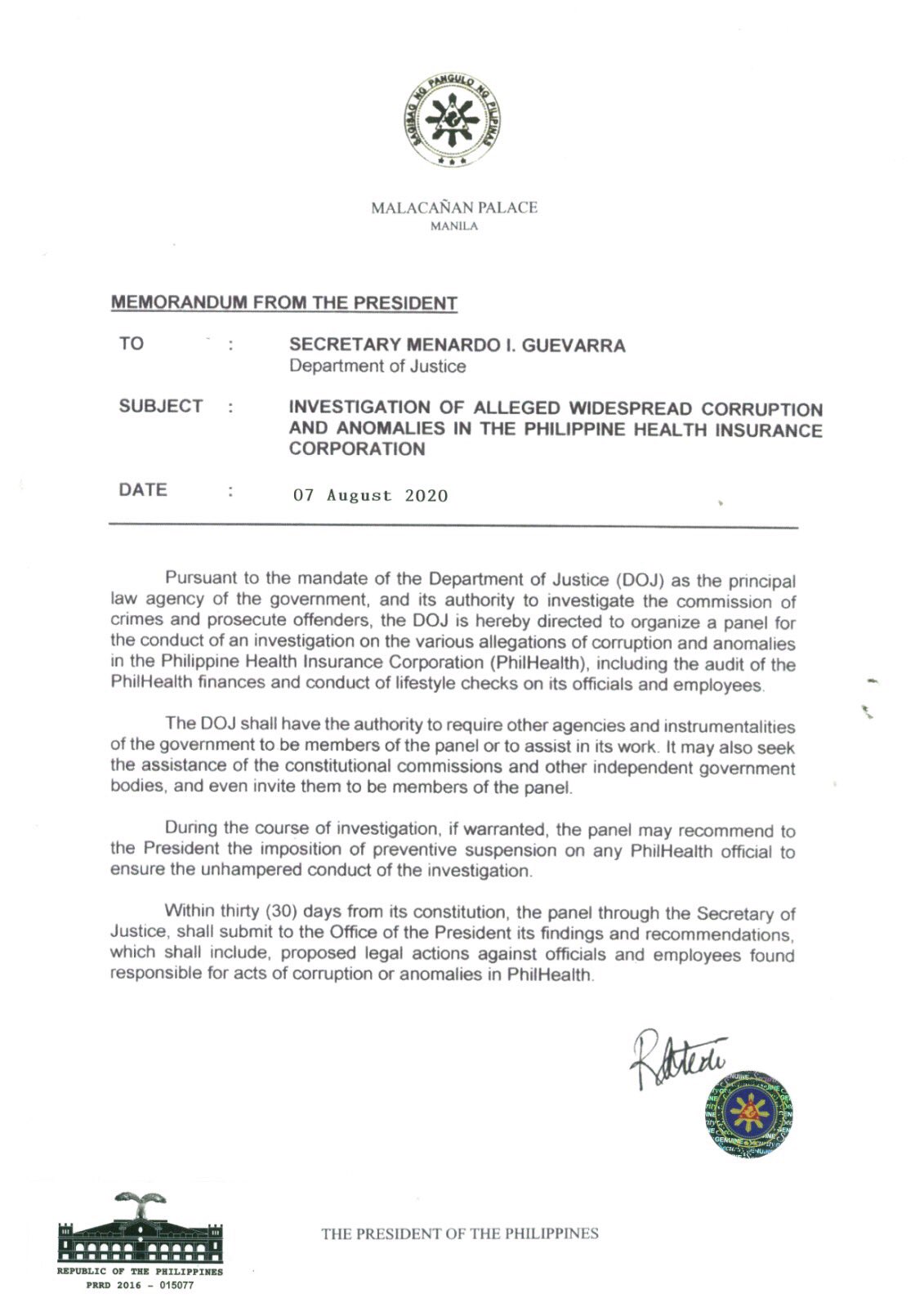 Presidential spokesperson Harry Roque said the President directed the formation of a task force composed of the Office of the Ombudsman, Commission on Audit, Civil Service Commission, Office of the Executive Secretary, Undersecretary Jesus Melchor Quitain of the Office of the Special Assistant to the President and the Presidential Anti-Corruption Commission.
Aside from conducting an investigation, the task force will also have the authority to make lifestyle checks, suspend officials and employees and bring the perpetrators to justice.
The President's memorandum after allegations that PhilHealth officials were able to steal some P15 billion from the state health insurer through several fraudulent schemes were brought up during the Senate hearing.
But in a statement issued Thursday, PhilHealth denied its officials pocketed the funds, insisting that what former anti-fraud legal officer Thorrsson Montes Keith said during a Senate hearing had no basis.
PhilHealth officials, according to GMA news, will file a libel lawsuit over the Keith's allegations. 
Meanwhile, PhilHealth chief Ricardo Morales denied during the Senate hearing on Tuesday that he has been protecting the supposed corrupt officials within his agency.
He also said he has yet to gather evidence that could stand in court against the supposed corrupt PhilHealth officials.
Malacañang, meanwhile, has said that Duterte won't fire Morales, a retired Army general, unless there is proof that he is involved in corrupt activities.