MANILA, Philippines– The Department of Health announced that it has recorded a total number of 539 new cases, the highest number of new cases in a single day since the outbreak started. This brings the total number of active cases to 15,588, just 3 days before the country is expected to relax to general community quarantine (GCQ).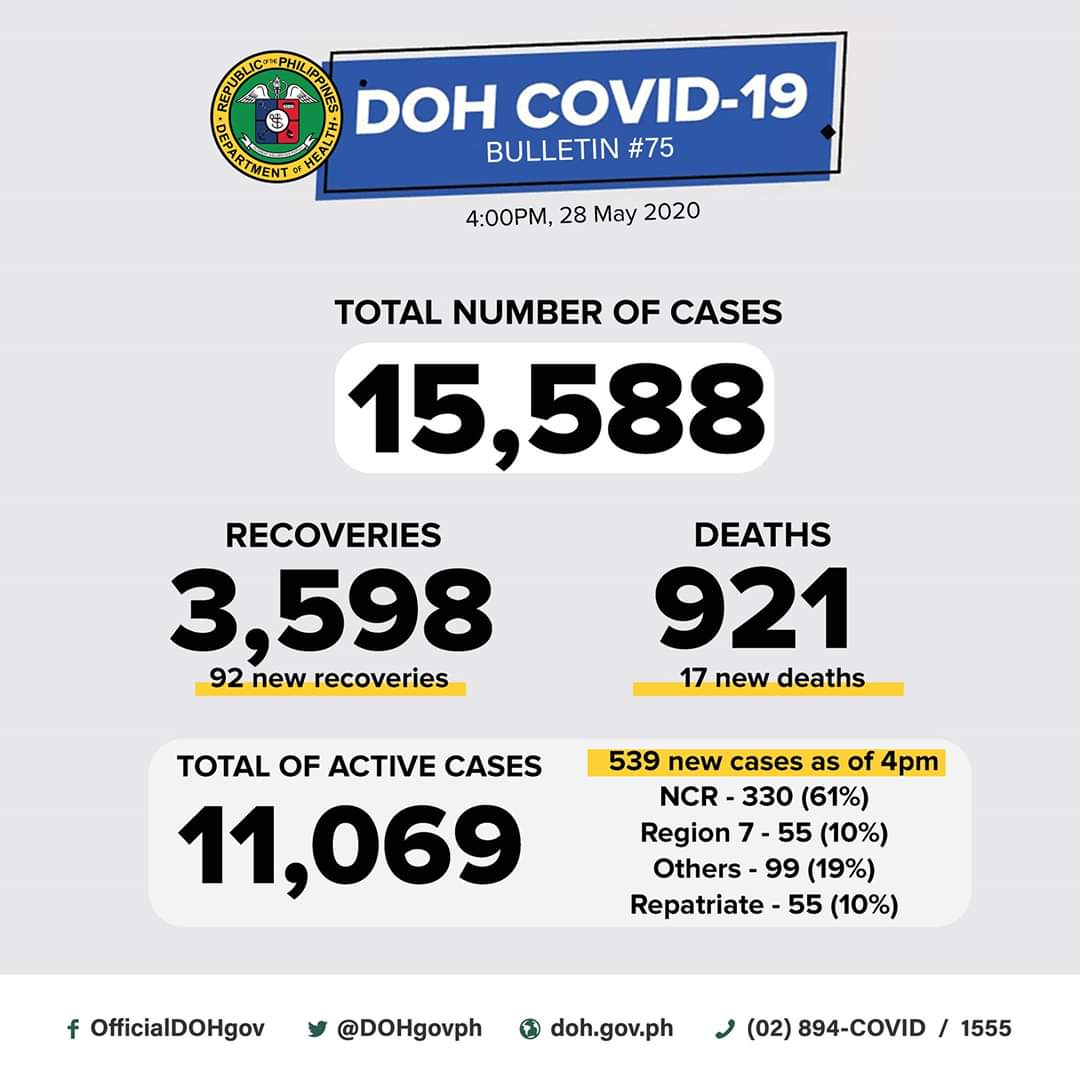 According to Edison C. Guido, the agency reported 380 new cases yesterday–the fifth highest and two days ago's 350 was the sixth highest. This is the first time that the DOH has reported at least 350 new cases for three straight days.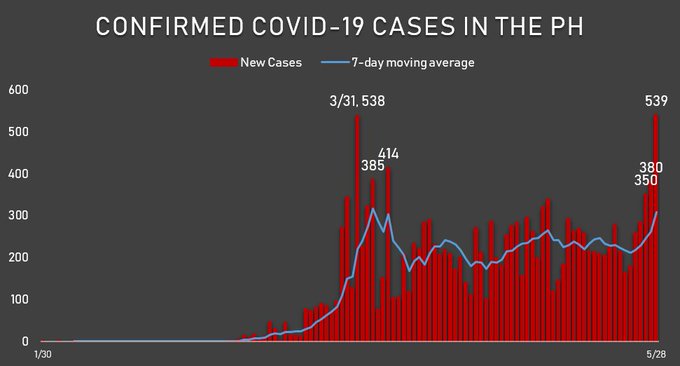 However, DOH also reports 92 new recoveries today. This brings the total number of recoveries to 3,598. This means about 23.08% of the infected people in the Philippines have recovered while only 5.91% of the cases in the Philippines died.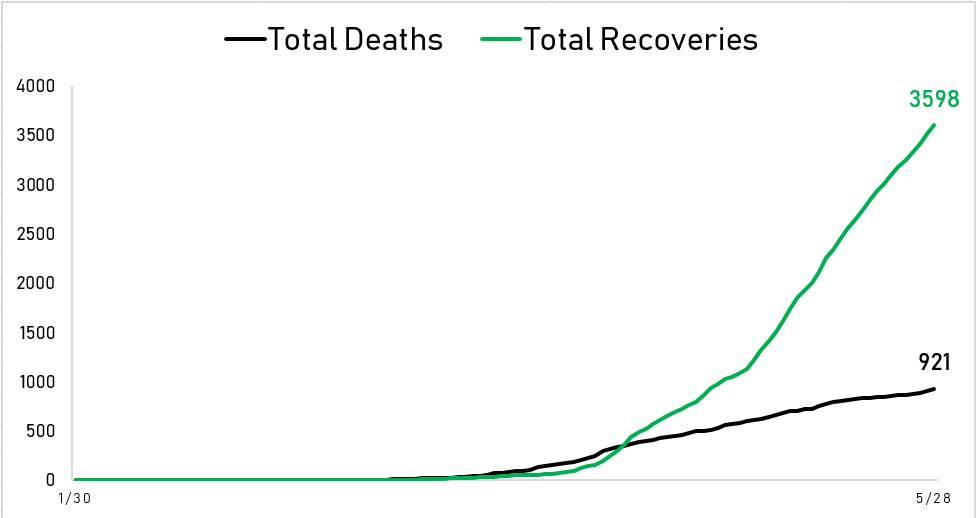 On the same day, Malacañang said that Metro Manila is ready to transition this June 01 from a Modified Enhanced Community Quarantine (MECQ) to a more relaxed general community quarantine (GCQ).
Presidential spokesman Secretary Harry Roque said that the virus will remain present and that anyone can get infected whatever the quarantine level may be especially in the absence of a vaccine against it. However, Roque asked the public to wait for President Rodrigo Duterte's decision and the announcement later in the evening.