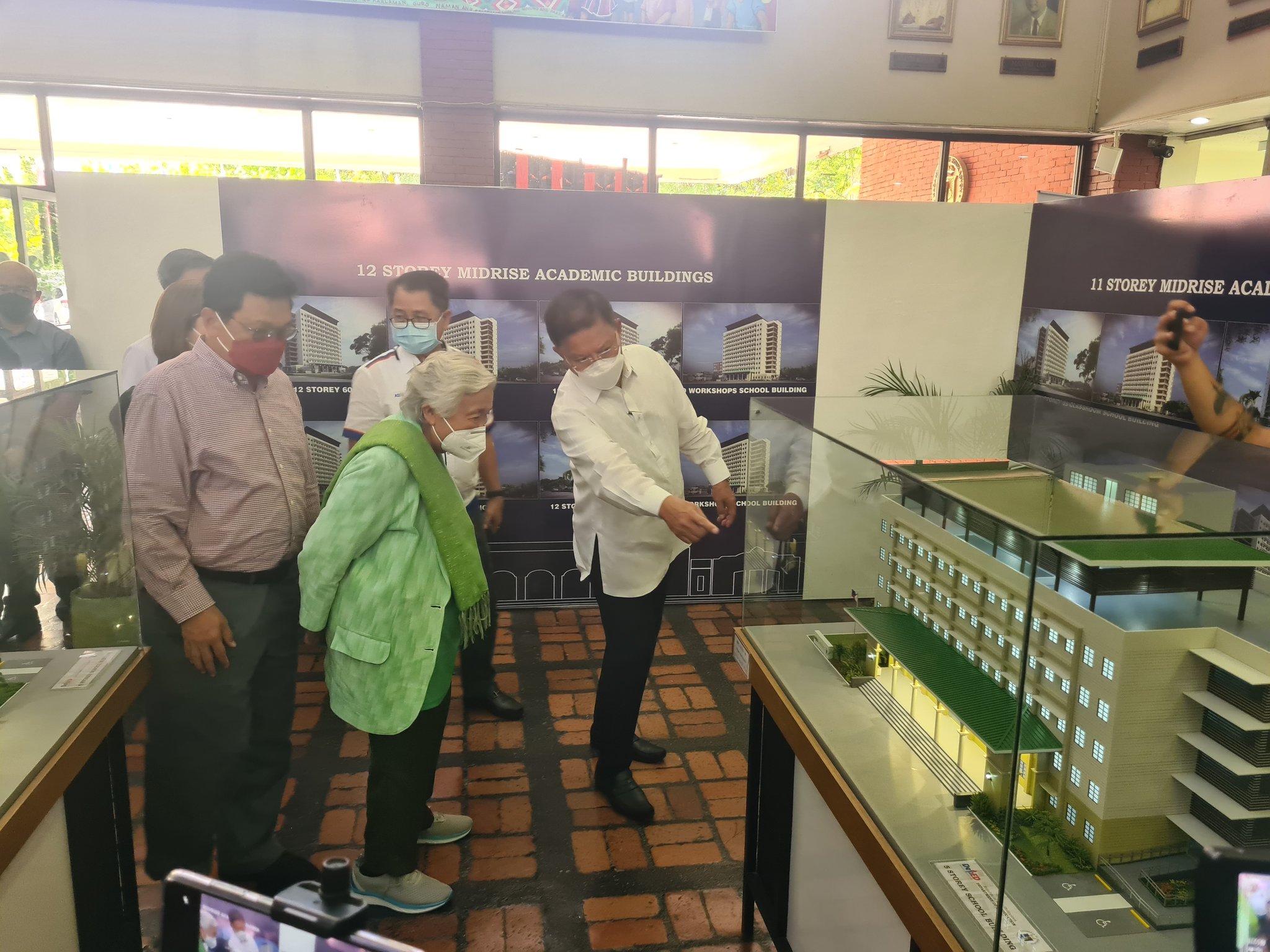 MANILA, Philippines – To address classroom shortages in megacities, DepEd presented on March 29 the designs for medium- and high-rise schools to be built within highly congested and highly urbanized areas in the country.
"The Department is continuously upgrading public school buildings to conform with the changing environment and to solve the problem of classroom shortage in areas where the number of learners is constantly growing. These school buildings will help our teachers, learners, and parents have their conducive spaces for learning and collaboration," Education Undersecretary Alain Pascua said.
In the exhibition that took place at DepEd's Central Office in Pasig City, designs for five- to twelve-story academic buildings, were presented to DepEd officials along with the Department of Public Works and Highways (DPWH) officials.
These designs were made to be disaster-resilient, with classrooms that could accommodate 25 to 60 learners each, along with other amenities such as concession spaces, clinics, a portico, and a covered roof deck, among others.
The new models also aim to address climate change as they utilize green building technology; these buildings have flood mitigation, typhoon, and earthquake resilience features.
The use of renewable energy, natural lighting, and ventilation design, structured to ensure water efficiency for the new normal setup, are also integrated.
The Department also made sure to base its planning on the latest construction technologies, the department's Minimum Performance and Specifications (MPSS), and the National Building Code (NBC).
Pascua said that according to DepEd's data, there is a shortage of 243,000 classrooms nationwide.
Education Secretary Leonor Briones said these new designs offer a "creative solution" to address the lack of space for schools in areas with dense population.
Pascua said the local government units can readily access these designs should they want to implement, in partnership with the DPWH.
"Marami kasing local government units na matataas ang pondo at kaya nilang magtayo kaagad niyan. Iyong 12-story niyan, 60 classrooms, more or less it's about P600 million ang magiging worth niyan. Mura na iyon," Pascua added.
"We urge our partners, stakeholders, and local government units to take part in our plans of solving the classroom shortage in the country. This will help our learners to have a conducive learning environment, and it will advance the basic education in the country," Pascua said earlier regarding the project.
DPWH Secretary Roger Mercado has vowed to support DepEd in its goal of providing the country's students with adequate learning spaces amid the changing population and conditions in the country.
Sources: Philippine News Agency, DepEd, ABS CBN News